About Us Company
S&T GRAPHIC DESIGN AND COLOUR PRINT
(08) 9248 1286
0412 199 137
718 Marshall Road Malaga W.A. 6090.
S&T Graphics Design and Colour Print has been recognized as an environmentally certified company with Green Stamp Certification. The Green Stamp Program is an environment initiative of the Printing Industries Association of Australia (WA Region)and the Department of Environment Regulation. The Green Stamp Program is funded from the Waste Authority through the 'Waste Avoidance and Resource Recovery Account'.
BUSINESS PHILOSOPHY

CUSTOMER IS THE CENTER OF ANY OPERATION
Colour Printing Company in Perth
Welcome to S&T Graphics and Colour Printing. S & T can help you with Graphic Design and related assistance. So to get the best outcomes, shake hands with only S & T, Because we are professional graphic design company that has extensive experience, unmatched expertise, and a proven track record. We have over 48 years of experience and knowledge which we utilize to offer exceptional service to our clients.
As a company your image is how others perceive your business. In today's era, it's a good idea to invest in yourself and your business with professional design and printing with high-quality creativity and printing. S&T Graphics and Color Printing can handle all your printing needs.
We offer large range of services includes Graphic Designs, Signage Decals, Colour Printing,Posters, Label Stickers, Wedding & Special Event Stationery, Business cards, letterheads with compliment slips, envelopes, annual reports, portfolios, promotional flyers, calendars, price lists, invoice books, menus, wedding invites, leaflets, brochures, color photocopying,vouchers, newsletters, tickets,stickers, posters and much more.
Why Choose Us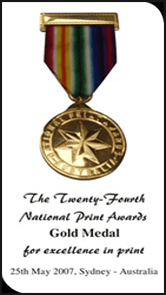 Winning Award Gold Medal for Excellence in Print
With over 48 years printing experience
Independently owned and operated business
Turn around times can be as little as overnight!
Quality Print & Design at Affordable Prices
Graphic design, printing and finishing is done in house
We can handle any printings problem & fast
Friendly and helpful staff
We accept all major credit cards
Able to assist you at every step of the design and print process